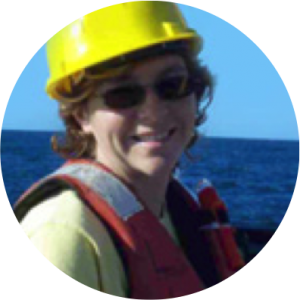 Oceanographer, Research Scientist
Institute of Ocean Sciences, Fisheries and Oceans Canada, British Columbia
Contact: Debby.Ianson@dfo-mpo.gc.ca
Dr. Debby Ianson is an oceanographer and a Fisheries and Oceans Canada Research Scientist at the Institute of Ocean Sciences in Sidney, BC, as well as an Adjunct Professor at the School of Earth and Ocean Sciences, University of Victoria, Victoria, BC. An interdisciplinary expert in chemical and physical oceanography, she focuses on the impact of climate change on biogeochemical cycles along continental margins and their influence on the global ocean. Dr. Ianson received her B.S. from Queen's University, and her Ph.D. in Physical Oceanography from University of British Columbia.